---
How to Create Engaging Webinar Programming EMEA
Event Information:
Webinars are one of the most powerful tools that we have as marketers, yet many webinars are still boring, talking PowerPoint presentations. On Wednesday, 17th July at 11:00 am BST, attend "How to Create Engaging Webinar Programming" and learn best practices for building serialised webinar programs that completely re-define the audience experience.
In this webinar you will learn:
How to create serialised webinar programs
How to move to conversation-based content
How to build webinar channels
Creating webinars across the buying cycle
Speakers: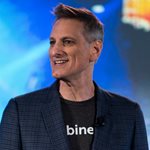 Mark Bornstein - VP of Content Marketing, ON24
Mark brings over 20 years of content marketing, corporate communications and account management experience at leading companies, including Cisco, GE Access and Compatible Systems. He has presented at many of today's biggest marketing conferences and, for the past six years, has been the host of the "ON24 Webinar Best Practices Series" webcast which has thousands of followers across the globe.
Timing:
Date: 17th July, 2019
Time: 11:00 am BST | 12:00 pm CEST
Duration: 1 Hour