---
The State of Customer Engagement 2020 - Webinar
Event Information:
Join London Research and dotdigital, as they discuss findings from The State of Customer Engagement 2020 report.
Customer engagement as a concept has been around for more than a decade. It encapsulates the change in marketing philosophy brought about by three effects of digital media: the rise of marketing automation, the move from one-to-many broadcast marketing to one-to-one conversational commerce, and the proliferation of transactional, programmatic messaging.
In this webinar, London Research and dotdigital aim to cast the spotlight on:
The channels and technologies used by companies for customer engagement
The opportunities for both B2B and B2C marketers to raise their game at a strategic and tactical level
The differences in attitudes and approaches by geography.
Register for the webinar today and start turning the idea of customer engagement into reality.
Want to know more findings from the The State of Customer Engagement 2020? Access the full report here.
Speakers:

Linus Gregoriadis - Director, London Research
Linus is an experienced digital marketing analyst, business writer and speaker who co-founded London Research in 2017 as a sister company to Digital Doughnut, the world's largest community of marketers and digital professionals.
He spent more than a decade setting up and building the research function at Econsultancy, a digital research and training company now owned by Centaur Media.
After leaving Econsultancy, where he oversaw the production of hundreds of survey-based trends reports, buyers' guides and best practice guides, he launched ClickZ Intelligence for B2B media company Contentive.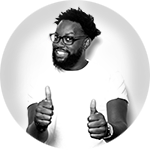 Gavin Laugenie - Head of Strategy and Insight, dotdigital
Gavin is a veteran of over 10 years in the email marketing industry. After a stint in New York to set up dotdigital's customer success division, Gavin now heads up the company's thought leadership team. He is a keen blogger and speaker, judge of the Stevie awards 2019 and the DMA awards 2018, and sits on the DMA email council.
He has worked closely with organisations in both the B2B and B2C sectors such as Universal Music Group, British Cycling, Vizio, Oliver Bonas, Asana and Copa Airlines in the UK and US, helping them to build their email programmes to drive increased customer experience, lifetime value, loyalty and ultimately return on investment.
Timing:
Date: 4th December, 2019
Time: 3:00 pm GMT | 4:00 pm CET
Duration: 1 Hour